---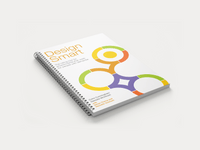 DesignSmart: The rating tool for environments that work for people with dementia has been developed by HammondCare's Dementia Centre to assist in the creation of built environments that empower and enable older people and people with dementia.
Extensive, new research has been undertaken by the authors to ensure that DesignSmart is an evidence-based rating tool that provides the user with the means to undertake a comprehensive self-assessment of an environment.
DesignSmart seeks to support architects, designers, service providers, managers and decision-makers to understand the important elements of good design and incorporate these into physical and social environments. Designed with the user in mind, the DesignSmart tool will aid prioritisation and structure in decisions and/or recommendations to executive and financial decision-makers.
It provides the framework and detail to ensure that all stakeholders in a design project have a shared understanding of common objectives and priorities.
Supports good design decisions
Knowledge of good design for people with dementia is continually informed by research and expert input. This ensures DesignSmart can offer a framework to promote and support good decision-making in the design of buildings, rooms and spaces for older people and people living with dementia.
It has been produced by a project team who have expertise in caring, designing and reviewing spaces for older people and people living with dementia. This team has brought together evidence from peer reviewed journals, examples of contemporary practice and feedback from people living with dementia to form a set of comprehensive criteria to guide the consideration and incorporation of design features.
Product details
Spiral bound: 222 pages
Publisher: HammondCare Media, June 2015
Language: English
Product Dimensions: 300 x 220 x 15mm