---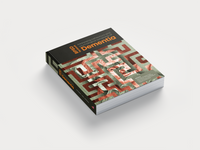 BPSD Textbook: Addressing behaviours and psychological symptoms of dementia
Edited by A/Prof Colm Cunningham, Dr Madeleine Healy and A/Prof Stephen Macfarlane
The BPSD Textbook: Addressing behaviours and psychological symptoms of dementia is essential reading for all health professionals who are passionate about improving understanding and support for people experiencing behaviours and psychological symptoms of dementia (BPSD).
Edited by three leaders in their fields, Executive Director of the Dementia Centre (Research, International & Dementia Design) Associate Professor Colm Cunningham, psychogeriatrician Associate Professor Stephen Macfarlane and geriatrician and aged care specialist Dr Madeleine Healy, the BPSD Textbook draws not only from an impressive range of expert authors, but on the extensive practice experience of leading dementia care organisation, HammondCare.
With a unique combination of content covering theory, practice, assessment and management, the BPSD Textbook features both research-based guidance and practice-based evidence while also being deeply compassionate and remarkably accessible for a range of readers.
Relevant cases studies provide personalised examples of real-life issues experienced by people living with dementia and approaches used by carers. These case studies are further supported by text elements such as summaries and exercises to help readers to not only understand but implement what they are learning.
From laying a foundation of the types of dementia, the BPSD Textbook addresses holistic assessment, understanding causes of changes in behaviour, issues of care, medical effects, the role of medication, and the importance of individually tailored psychosocial interventions.
Meeting the need for a high-quality, comprehensive educational text addressing BPSD, this book is ideal for the aged care workforce, allied health professionals and registered nurses seeking to develop their knowledge and inform their practice.
Product details
Format: Softcover
Dimensions: 21 x 26 x 3 cm
Weight: 1.8 kg
No. of pages: 818
Published by HammondCare in 2022
ISBN 9780648678977